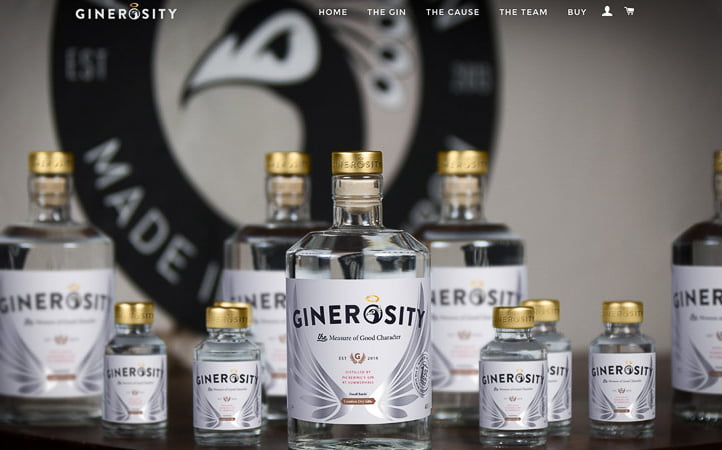 We all love a good gin. But a gin that does good? That would be a first. And here it is: Ginerosity. A social enterprise gin whose profits are poured back into projects to help disadvantaged young adults here and abroad.
That's not just a good gin, that's a great gin. And no great sacrifice either, because it also tastes divine.
Drink responsibly. Live generously.
Launched: 2016
Role: Shopify Development
Link: site no longer live