Common Room of the Great North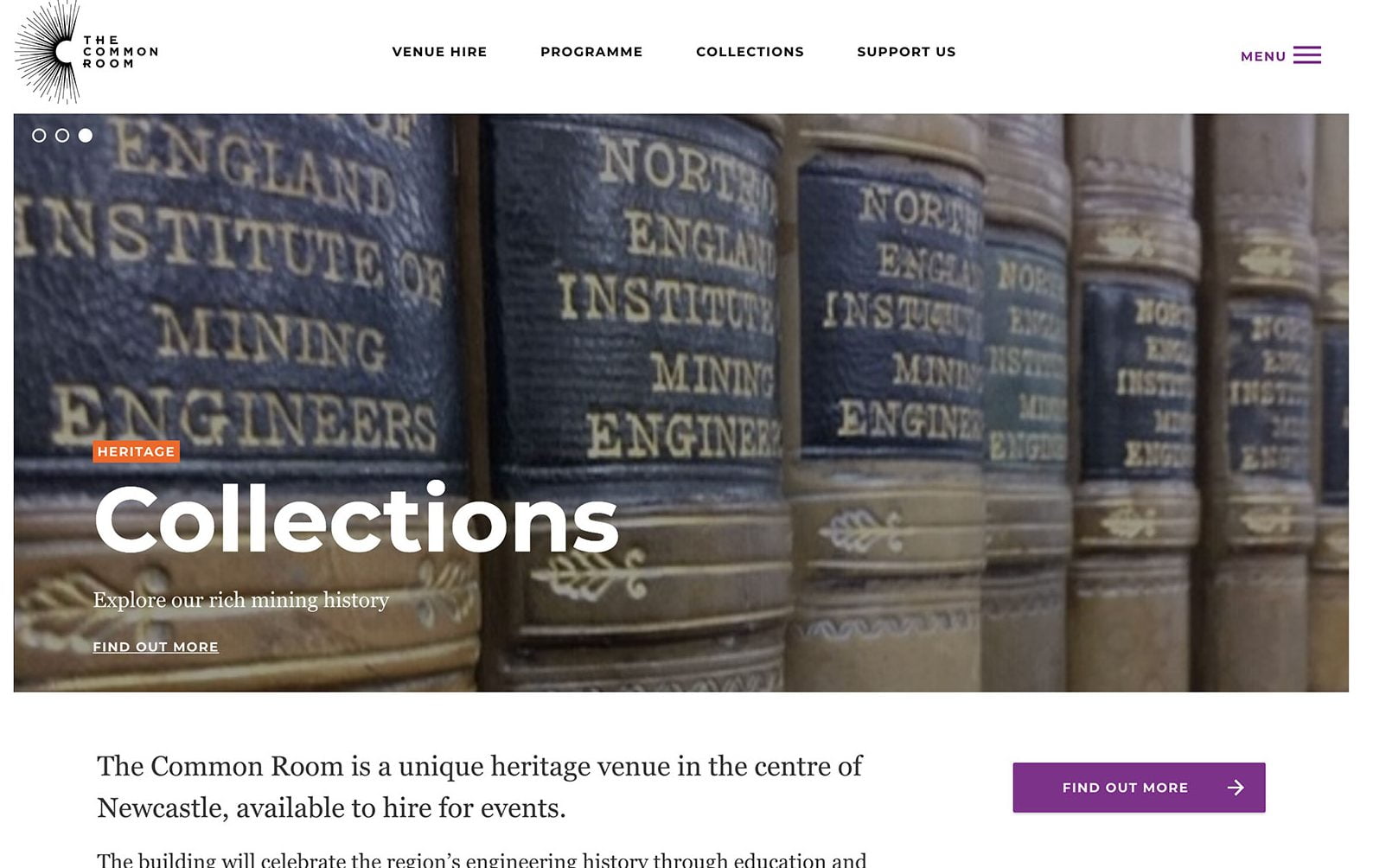 The Common Room of the Great North is a unique heritage venue in the centre of Newcastle, available to hire for events.
I've been working with The Common Room as their digital consultant. From the initial (successful) HLF funding application, through to writing the brief, managing the tender, liaising with the appointed agency (Ammba) and helping the client during the design and development.
The initial website launched in September 2019 while the Collections system will be be launched in early 2020. The building will reopen after its refurbishment later in the year.